Castle Attends M5 Fixed Operations Advanced Development Initiative
As part of our continued effort to improve, Castle Fixed Operations Manager, Tony Dilday, and Chevy North's Service Manager, Zach Mulso, attended the two-day M5 Fixed Operations Training (August 21st-22nd) focused on all areas of fixed operations management.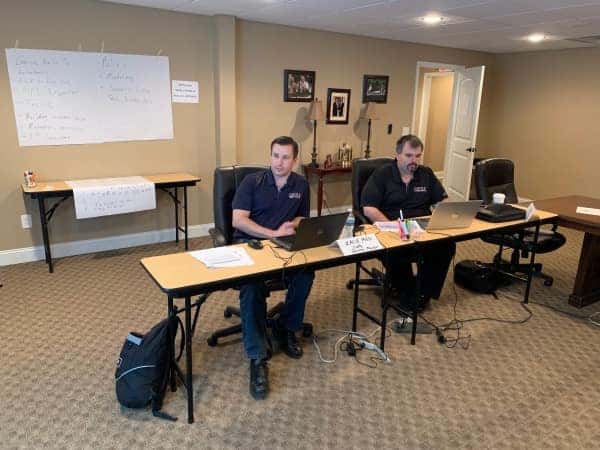 A few key topics of the training included ways to increase net profit, how customer retention effects net profit, and techniques to improve current and future performance. The M5 Fixed Operations Development helps bring managers in to discuss real-world situations and create "best ideas' to improve on and set future commitment. This advanced training is a great refresher for best practices in order to improve the workplace. Additionally, it helps improve fixed operations business in the parts, services, and collision centers. The extensive training managers go through gives each manager the experience they need for any situation.
Some of the core strengths of this initiative are the ability to offer proven techniques and concepts that work. These proven techniques are targeted to improve net profit. Another technique is service advisor training which focuses on customer experience management in order to improve the growth of the business. By managing customer experience and handling customer needs this improves the long-term success of the business. Other training includes parts management interactive coaching which targets all and any parts and services management.
Since all dealerships are unique in their own way there are alternative solutions to improve performance. By going through this advanced training, our Castle Fixed Operations Manager and Service Manager look forward to implementing these techniques within the Castle locations. At the Castle Automotive Group, we are continually searching for the right solutions to give our customers the best car buying experience that they deserve.